Centennial Climate Drivers of Glacier Changes in Greenland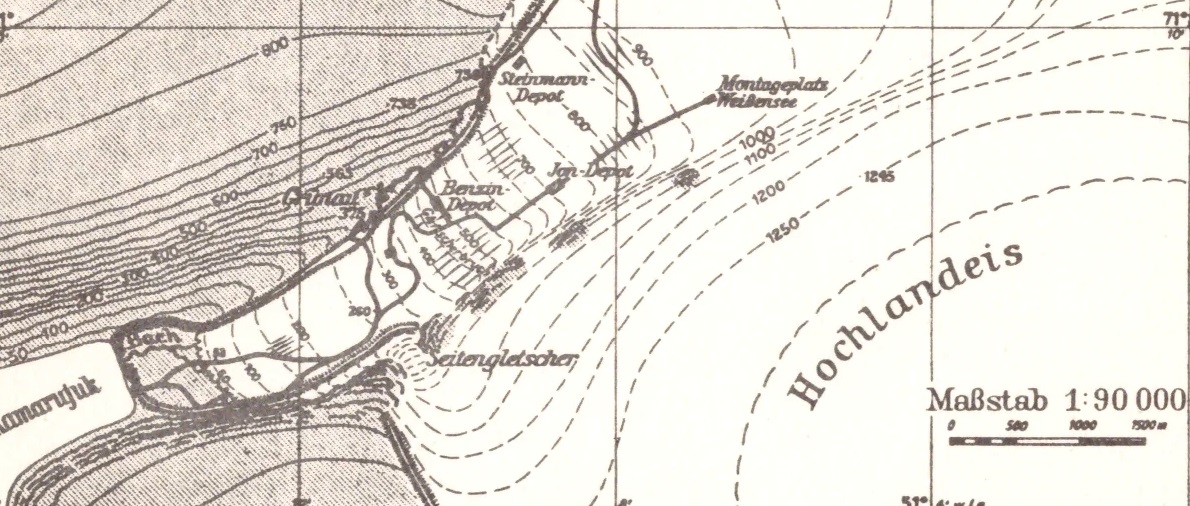 Here you find background information about our project and more details regarding the research agenda.
Historical background
As a geoscientist, Alfred Wegener was not only the father of the continental drift theory, but also a meteorologist and polar scientist, and worked as a professor at the University of Graz from 1926.
His most important and unfortunately last Greenland expedition from 1929 to 1931 served to measure the ice thickness of the Greenland ice sheet, as well as a comprehensive collection of meteorological data at three different locations at Greenland's west coast, in the middle of the ice sheet and at the east coast to study the ice sheet and its climate, which he wanted to measure continuously over a full year. They were to incorporate his findings from the two earlier expeditions (Danmark Expedition 1906 to 1908 and 1912 to 1913 with J.P. Koch). The ice thickness measurements at various points on the inland ice were intended to answer the question of whether the Greenland land mass has been rising isostatically since the last ice age.
Therefore, gravity measurements were also planned and year-round meteorological measurements were taken at Qaamarujup Fjord on the west coast, in the middle of the ice sheet and at Scoresby Sund on the east coast. An incredible undertaking for the time!
Wegener presumably died of exhaustion and heart failure on the way back from the station in the middle of the ice sheet to the station on the west coast. His Greenlandic companion Rasmus Villumsen buried him, but remained missing himself and with it Wegener's last diary.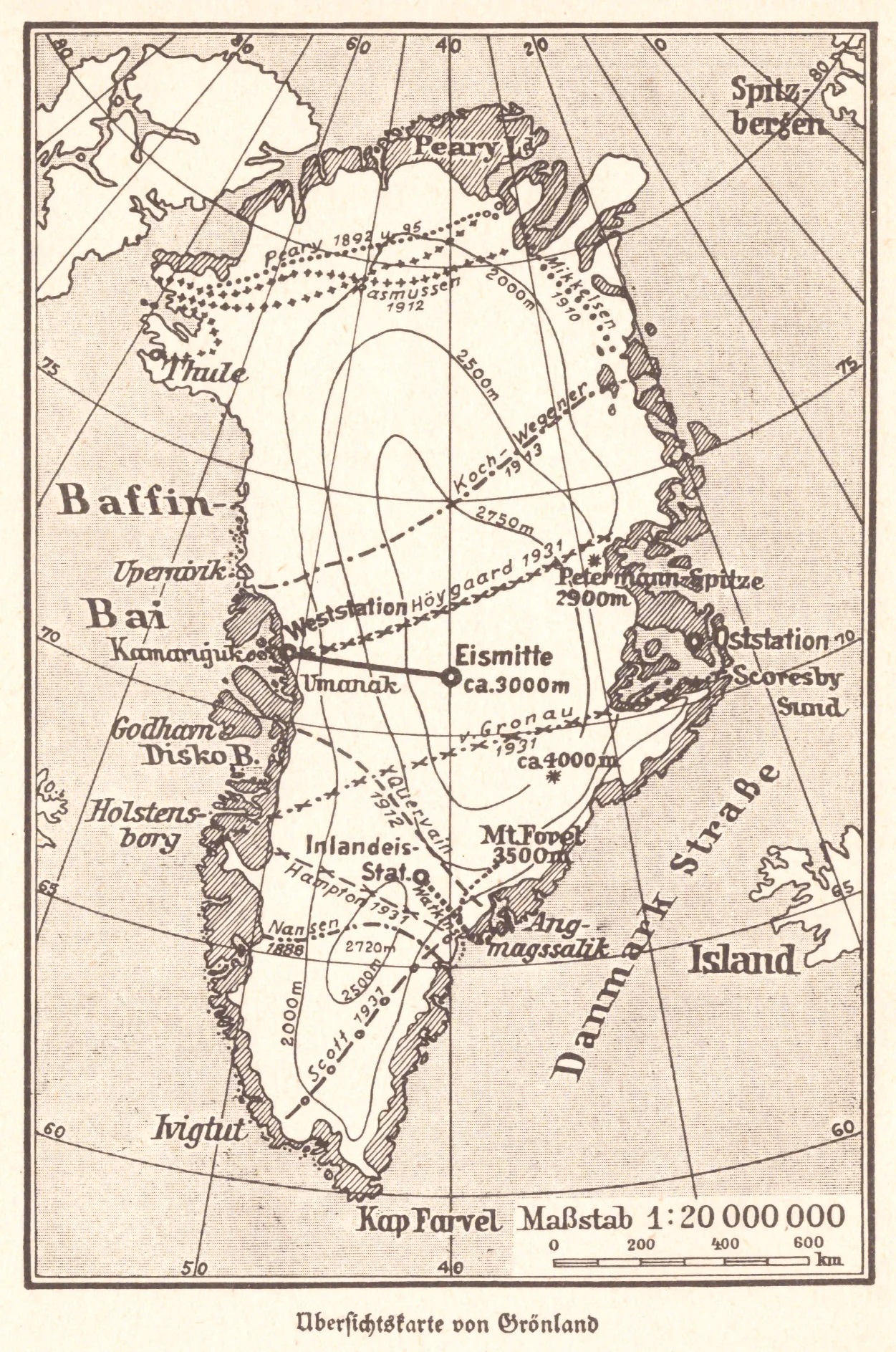 Climatologically, Wegener's data are of particular relevance because they originate from a short warm phase (WEG) in which air temperatures were similar to those currently observed (WEG_RE). Moreover, they are available at a temporal resolution that is unique for the time. Almost a century later, the team will again observe the same parameters over three years at exactly the same measurement sites at Wegener's "west station" and under similar atmospheric conditions, albeit under fundamentally changed geometric boundary conditions, and expand the monitoring, based on modern methods, with artificial intelligence and innovative process studies.
---
Title image: Stations of the Wegener Expedition 1929-1931 on the West Coast (from "Alfred Wegeners letzte Grönlandfahrt", Brockhaus, Leipzig, 1940).